Xneelo is a Hosting Company with offices in South Africa and Germany.

On 7 February 2019, neutral SPF records were added to all domain names on our South African name servers, specifying Xneelo as the allowed sender.
This neutral SPF record will have no effect on the outgoing emails' potential spam rating for customers sending mail via another SMTP provider. We can assure you that no existing SPF records were altered in any way.
1. Xneelo SPF Setup
Please note that the following SPF changes should only be applied to the Sendmarc record within Sendmarc and not the hosting provider.


| | |
| --- | --- |
| Include String | include:spf.host-h.net ~all |
| Hetzner SPF Record | v=spf1 include:spf.host-h.net ~all |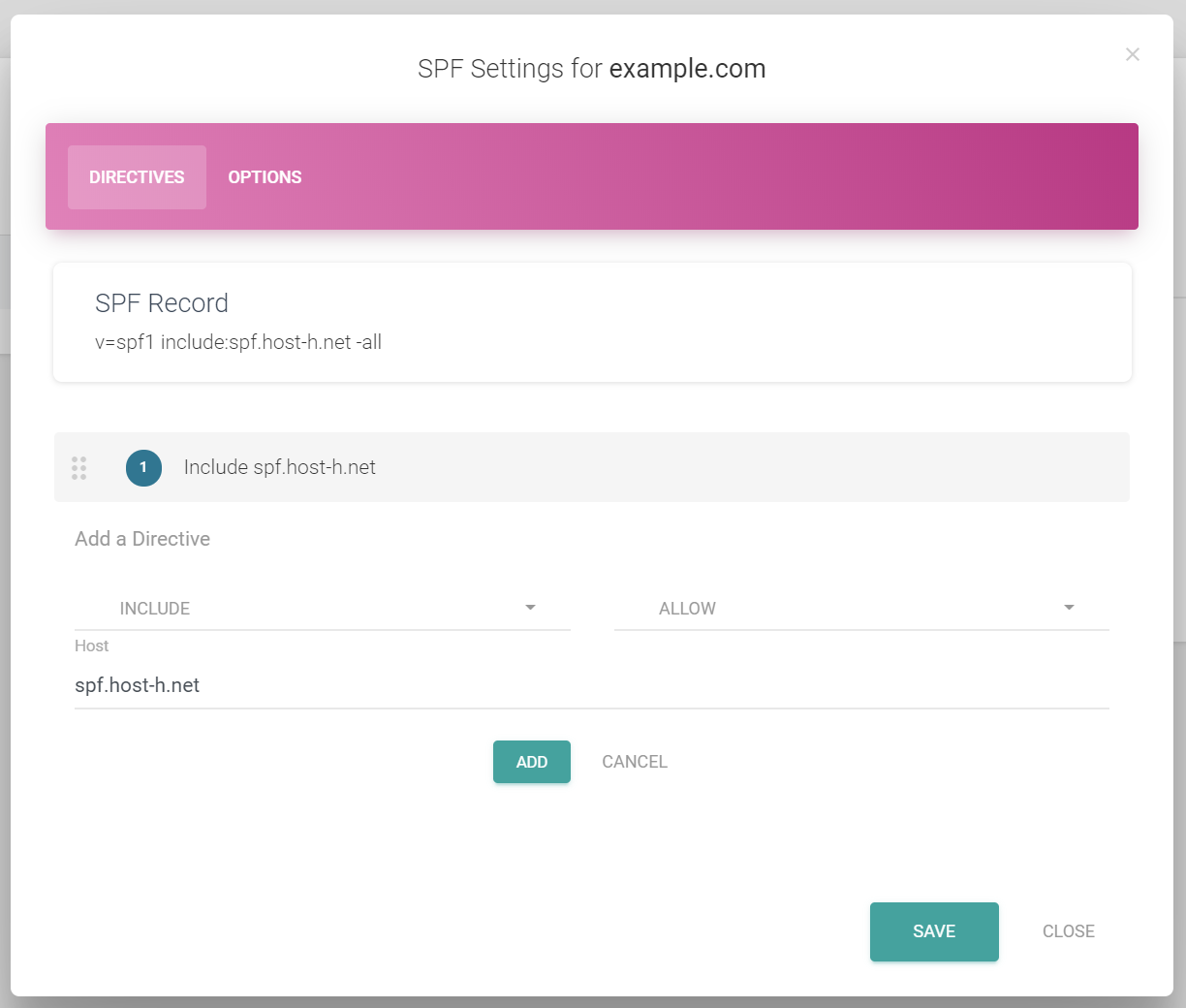 2. Xneelo DKIM Setup

2.1 Request Signing
** Please inform Sendmarc staff after the DKIM keys have been added to your hosting account. Sendmarc will need this in order to enable DKIM management on the client domain.
To: support@xneelo.com
Subject: Enable DKIM Signing
Body:
Dear Xneelo
Please will you generate, add and enable DKIM signing on the following domain(s) hosted with Hetzner (Xneelo)
<< domain.com >>
Once it has been added to my domain, please let me know.
Kind Regards
When loading the DKIM key into Sendmarc DKIM Key Manager, do not include quotation marks, and remove the final semicolon if present.

* Please ensure that you change <domain.com> to the correct domain before sending to Hetzner (Xneelo).