Exchange Online is an email service delivered as a part of the Office 365 suite of applications and services.




To enable Exchange Online to send authenticated mail from your domain your SPF and DKIM settings must be enabled.
1. Exchange Online SPF Setup
Please note that the following SPF changes should only be applied to the Sendmarc record within Sendmarc and not the hosting provider.


| | |
| --- | --- |
| Include String | include:spf.protection.outlook.com |
| Office 365 SPF Record | v=spf1 include:spf.protection.outlook.com -all |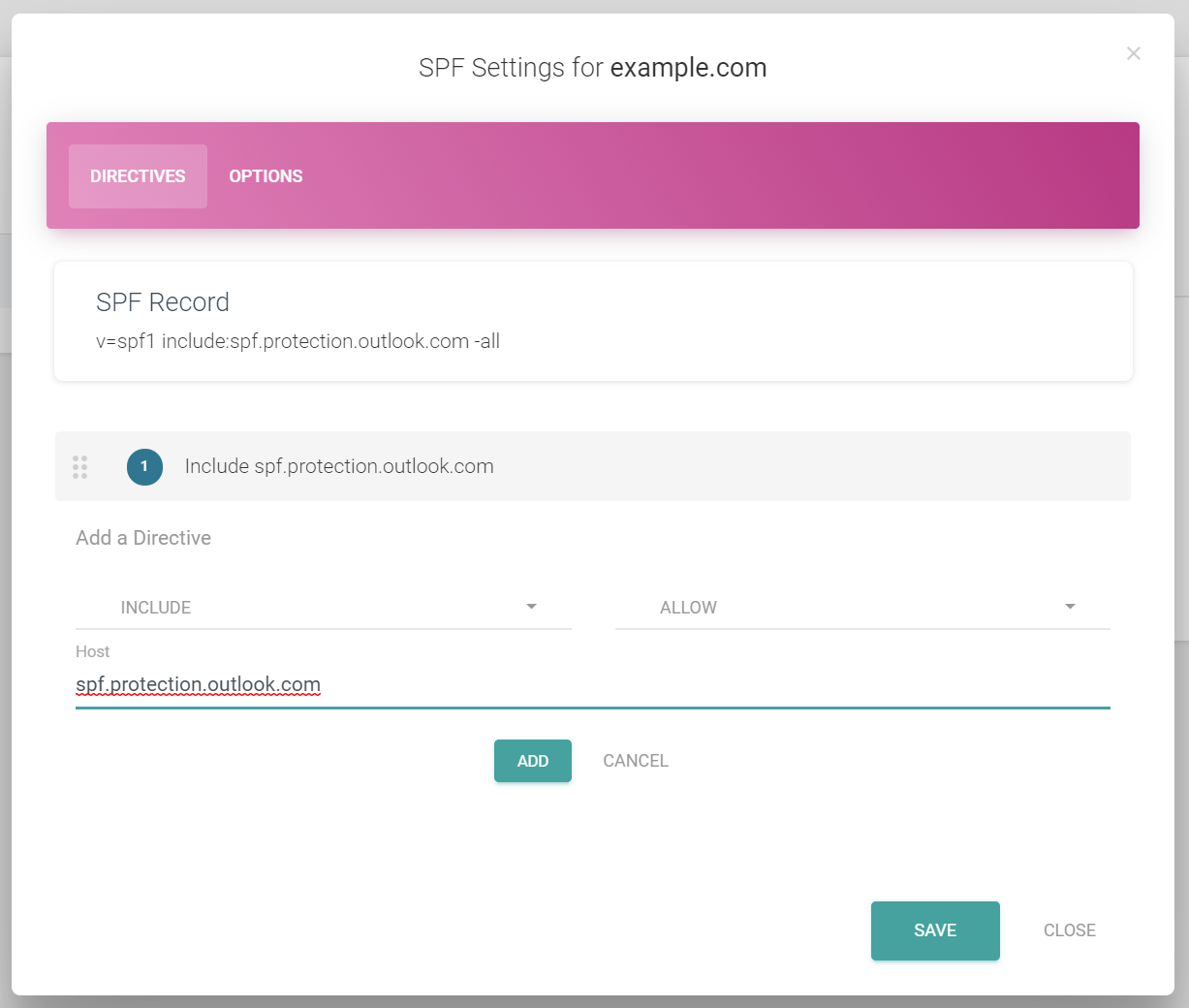 2. Exchange Online DKIM Setup
The DKIM page in the Microsoft 365 Defender portal will show all of your tenant's accepted domains. Add your accepted domain from the domains page if you don't see it. Once you've added your domain, follow the instructions below to set up DKIM for your domain.
2.1 Enable DKIM Signing
1. Click on the domain you wish to configure DKIM on DKIM page (https://security.microsoft.com/dkimv2 or https://protection.office.com/dkimv2).


2. Slide the toggle to "Enable". You will see a pop-up window stating that you need to add CNAME records.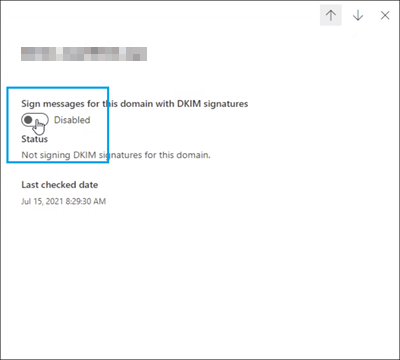 3. Copy the CNAMES shown in the pop up window.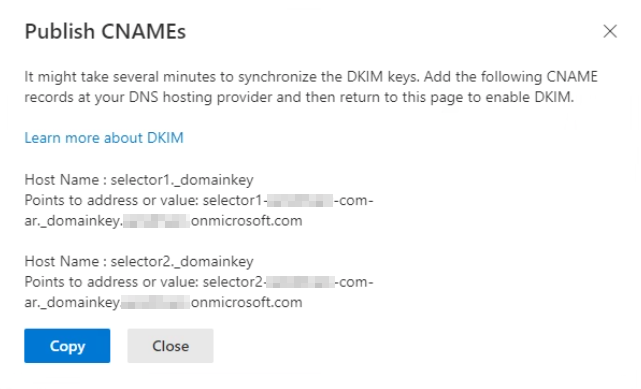 4. Publish the copied CNAME records to your DNS service provider.
5. Return to the "DKIM page" to enable DKIM.