| | |
| --- | --- |
| Marketo is an American software company, headquartered in San Mateo, California. Marketo develops and sells marketing automation software for account-based marketing and other marketing services and products including SEO and content creation. | |
1. Marketo SPF Setup
Please note: that the following SPF changes should only be applied to the Sendmarc record within Sendmarc and not the hosting provider.


| | |
| --- | --- |
| Marketo SPF record | include:mktomail.com |
2. Marketo DKIM Setup
You can personalize the DKIM signature to reflect the domain(s) of your choice. Here's how:
1. Go to the Admin section in the Marketo interface.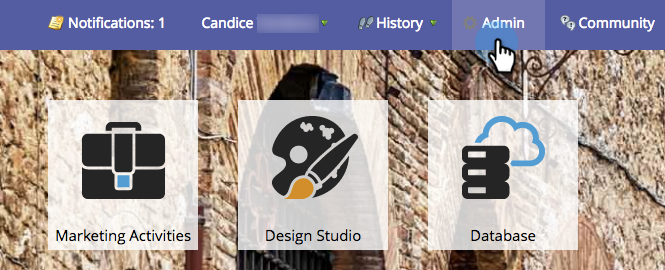 2. Click Email, then the DKIM tab, and finally Add Domain.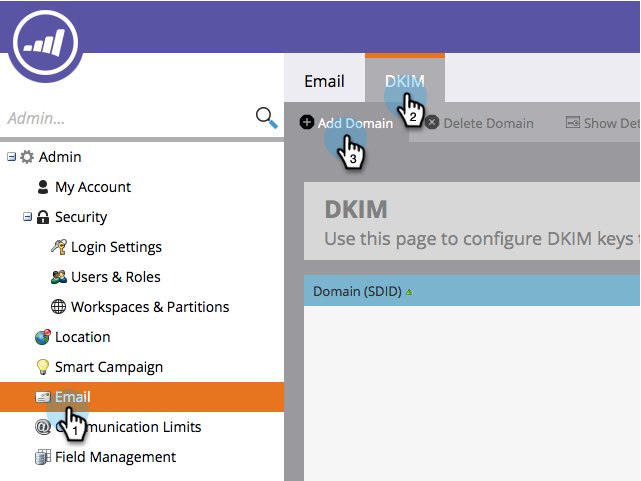 3. Enter the domain you will be using in Marketo emails as the From Address and click Add.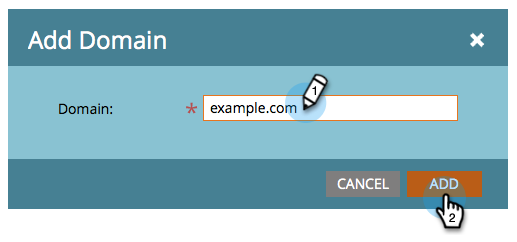 4. Make sure the Host Record and TXT Value propagates to all nameservers associated with the from domain. Marketo's DKIM verification requires that the DKIM key is propagated to all nameservers associated with the domain being DKIM-signed.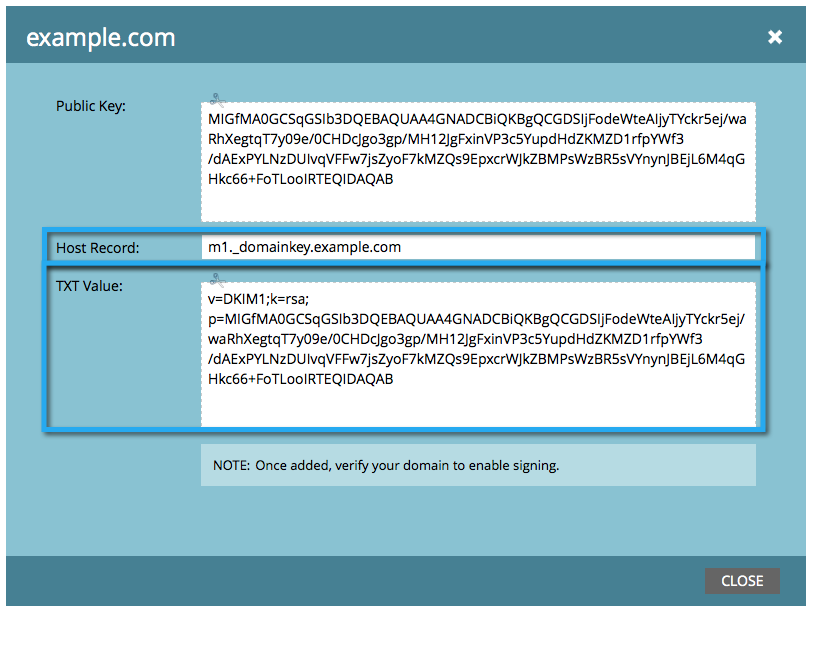 5. Come back to Marketo, select your domain, and click Check DNS.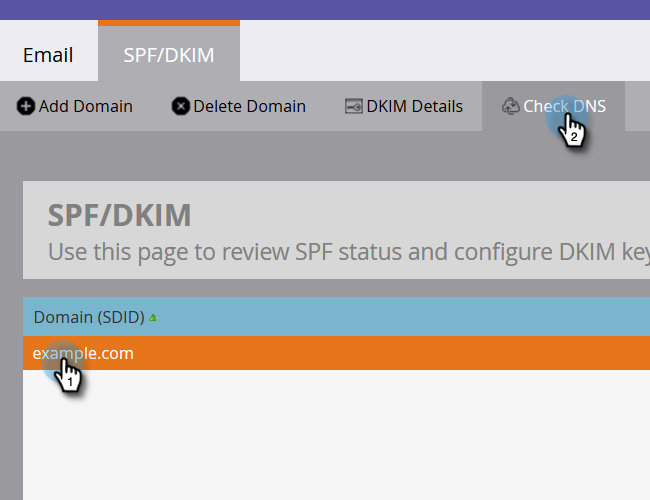 SPF Instruction: Set up SPF and DKIM for your Email Deliverability | Adobe Marketo Engage
DKIM Instruction: Set up a Custom DKIM Signature | Adobe Marketo Engage