| | |
| --- | --- |
| Freshservice is a cloud-based IT Help Desk and service management solution that enables organizations to simplify their IT operations. | |
1. FreshService SPF Setup
To authorize FreshService to send emails on your domain's behalf you will have to include it in your SPF record. The SPF record mechanism used by FreshService is shown below.
| | |
| --- | --- |
| FreshService SPF record | include:email.freshservice.com |
2. FreshService DKIM Setup


Login to your Freshdesk account as an Admin.
Go to Admin > Support Channels > Email Settings > Advanced Settings> Configure DKIM.
Copy the system generated settings (4 CNAME records) to publish in your DNS server/domain provider's account. This is a one-time configuration step per domain name.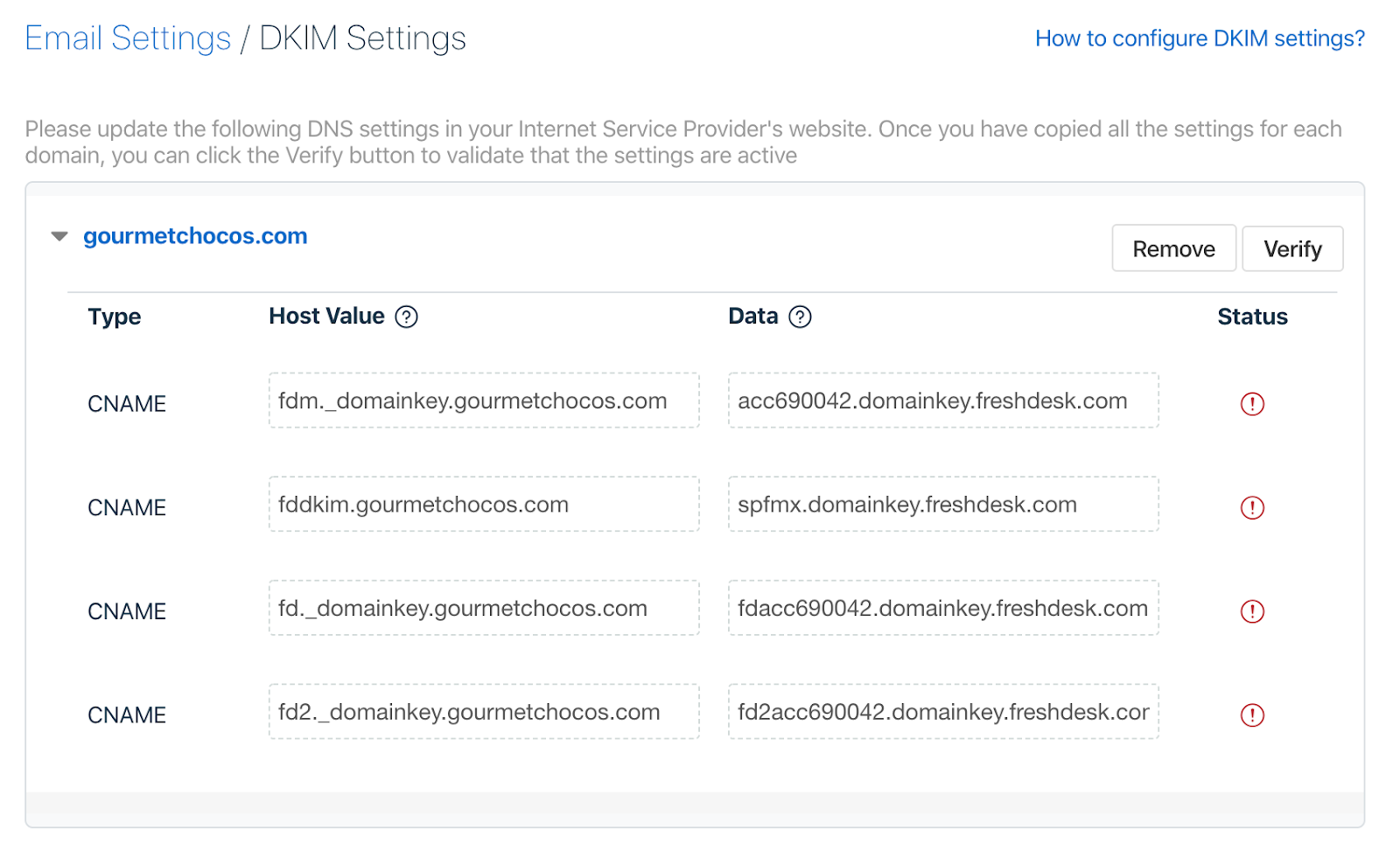 To update your DNS records with the Freshdesk domain key (In your domain registrar):
Login to your domain registrar's control panel with the credentials used to register your domain name.
To change the DNS records, locate and click on the option called Manage DNS, Name Server Management, DNS Management, or Advanced Settings.




Look for an option to create a CNAME record.
Add the values copied from your helpdesk into the new CNAME record.

Once you have completed the setup, you need to verify it in Freshdesk. Under Admin → Email → Advanced Settings → Configure DKIM, expand the domain settings, and click on Verify to make sure that the DNS settings are published correctly.