| | |
| --- | --- |
| 1-grid helps build business trust with a customized email address, connect seamlessly with team members, improve efficiency with video conferencing and manage your business emails on-the-go. | |


Follow these Steps to setup SPF and DKIM for your domain:
Please note: that you'll need to be logged into cPanel.
Find the Email section on cPanel and select Email Deliverability.

Click on Manage next to relevant domain.

Install suggested DKIM and SPF records.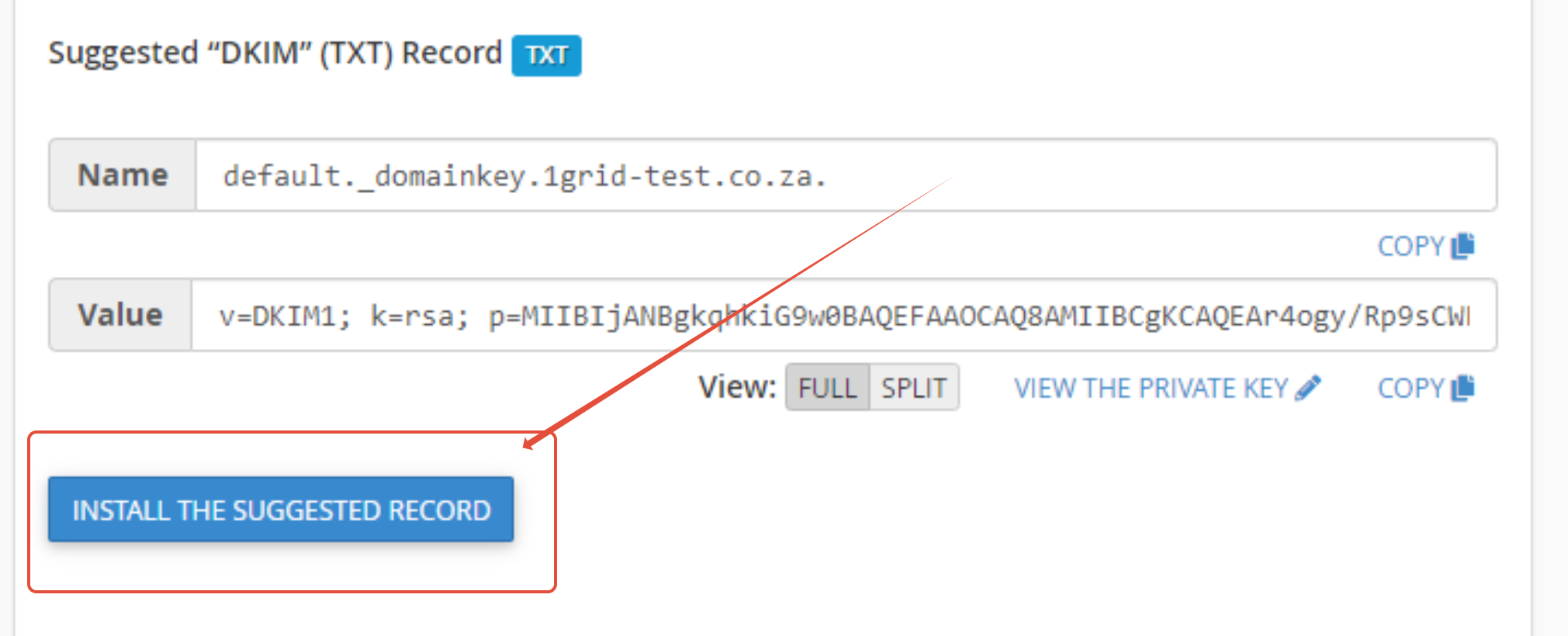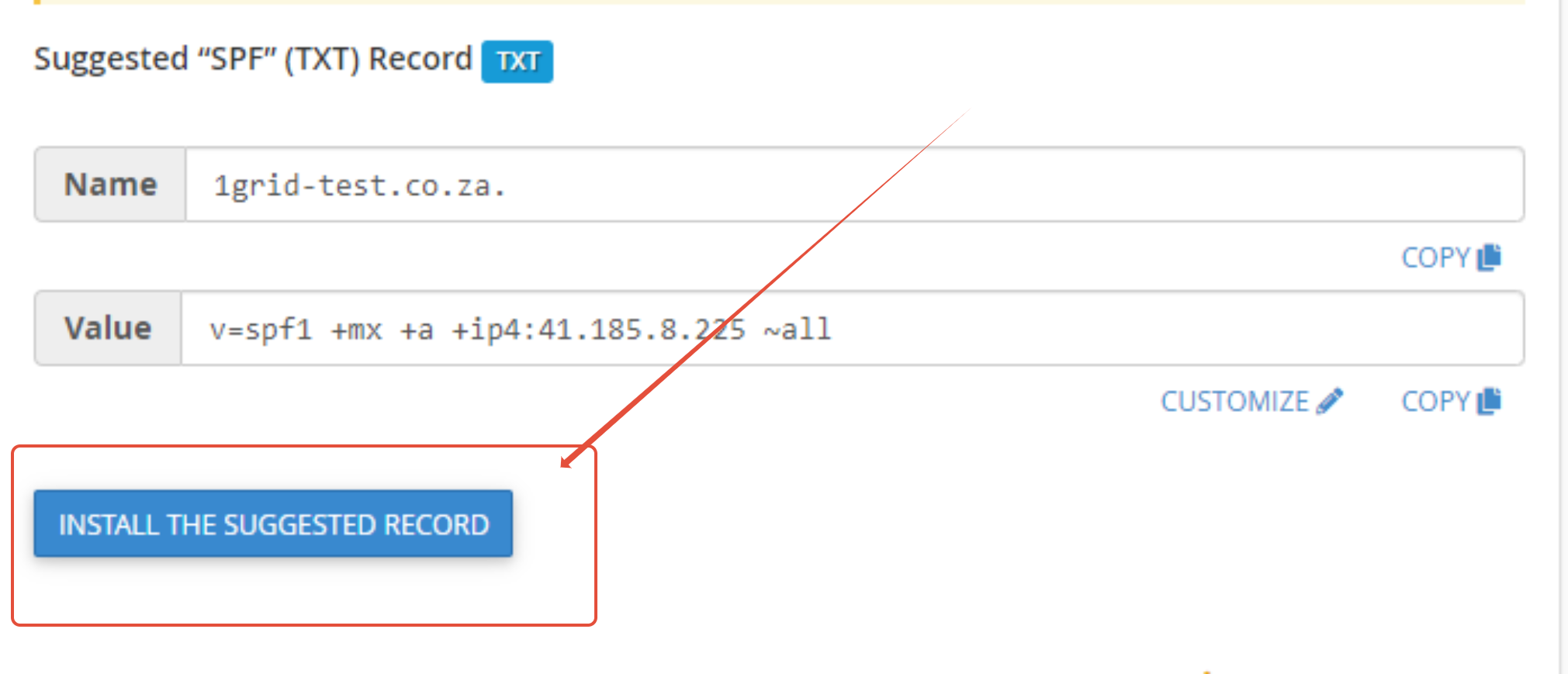 * Please ensure that you change <yourdomain.com> to the correct domain before publishing changes.